Past Courses
Understanding Lincoln
No one would have appreciated the power of online education more than Abraham Lincoln, one of the great self-made, lifelong learners in world history. This course, taught by Lincoln scholar and digital history pioneer Matthew Pinsker, aspires to create a learning experience that Lincoln himself would have embraced. We will focus our study on five popular characterizations applied to the sixteenth president during and after his life: the Railsplitter, Honest Abe, Father Abraham, the Great Emancipator, and Savior of the Union. We will critically examine each of these themes in order to understand their origins and assess their validity. In the process, students will gain a better understanding of Lincoln as a man and a president.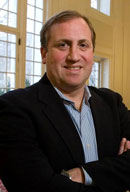 Lead Scholar
Matthew Pinsker, Dickinson College
Matthew Pinsker holds the Brian Pohanka Chair for Civil War History at Dickinson College in Carlisle, Pennsylvania, where he also directs the House Divided Project, an innovative effort to create free digital resources on the Civil War era for K–12 classrooms. Pinsker is the author of many articles and three books on Abraham Lincoln, including Lincoln's Sanctuary (Oxford, 2003) and the forthcoming Boss Lincoln (W.W. Norton). Currently, he serves as a Visiting Research Professor at the Strategic Studies Institute of the US Army War College in Carlisle, Pennsylvania. Pinsker is also a Distinguished Lecturer with the Organization of American Historians and a Fellow at the New America Foundation in Washington, DC.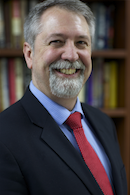 Pedagogy Instructor
Tim Bailey, Gilder Lehrman Institute
Tim Bailey is the 2009 National History Teacher of the Year and the Gilder Lehrman Institute's Director of Teaching Literacy through History. He began his teaching career in 1989 and for many years taught history to a diverse student population at Escalante Elementary School in Salt Lake City, Utah. Bailey earned undergraduate and master's degrees in education from the University of Utah, where he has served as an adjunct faculty member and teacher mentor. He has written three American history workbooks focused on primary sources for elementary classrooms in the Easy Simulations series, published in 2008 by Scholastic. A Fulbright Scholar in 2003, Bailey has earned several awards from the state of Utah, the Salt Lake City school district, and others.