The Progressive Era: Creating Modern America, 1900–1917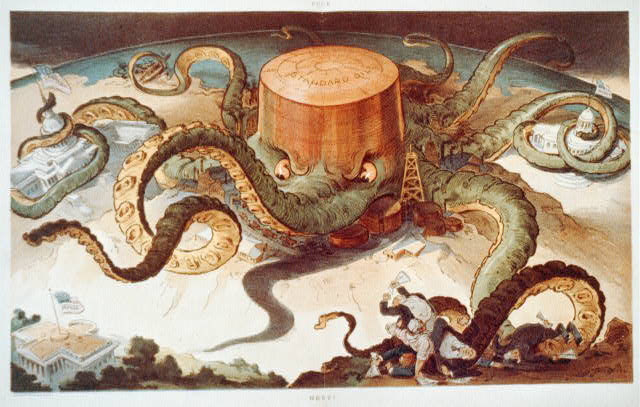 ---
In the thirty-five years before 1900, America was transformed into a modern, industrial society. Thousands of unskilled workers labored for new corporations and deep divides separated wealthy capitalists and poor workers. Urban growth paralleled industrial development. Cities also became home to communities of workers and migrants from all over the world. For many, the new industrial order ruptured past ways of life. During the Progressive Era (1900–1917) a broad-ranging reform movement worked to make government more democratic, to lessen the effects of industrialization, and to regulate business.
Content includes letters, cartoons, pictures, and broadsides that illustrate America's transformation into a modern, industrial society. The exhibition was developed by the Gilder Lehrman Institute of American History and curated by Kirsten Swinth, Magis Distinguished Professor of History and Director of the American Studies Program at Fordham University.
Supplementary Materials
Site Resource Notebook
Educator's Guide, including primary sources and study questions related to the exhibition content
Color brochures that summarize the exhibition content and present a brief bibliography for visitors to explore the subject further
The traveling exhibition is composed of five interlocking panels. When opened, it is approximately 80 inches high and 150 inches long. It will require approximately 12 running feet. The loan period for this exhibition is four weeks.
For more information, contact Stephanie Krom or call (646) 366-9666, ext. 17. To request The Progressive Era, please complete our online Application Form.