Freedom to Move: Immigration and Migration in U.S. History

Volume VIII in the History in a Box Series
ISBN: 978-1-932821-85-7
Price: $99.99
Purchase Freedom to Move at the Gilder Lehrman History Shop
---
About Freedom to Move
Freedom to Move: Immigration and Migration in U.S. History draws upon new scholarship that presents movement and migration as a framework for understanding the history of immigration in the United States. We identify four motives for movement and migration—the search for livelihood, safety, home and family, and rights—that permit us to consider links among the stories of men and women spanning three centuries.
Movement and migration connect the histories of American Indians, enslaved and free Africans, immigrants, and emigrants in inspiring and challenging ways. The materials in the book and the box encourage students and teachers to consider how movement and restrictions on movement have mattered in American history. Despite the vigorous debate over national security and immigration, the United States remains a beacon for millions of immigrants and families willing to work hard and contribute to the nation as they seek a better life for themselves and their children.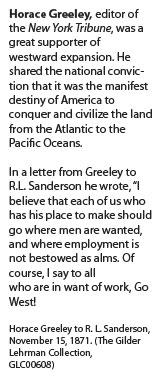 Contents
A resource book with annotated primary sources, artwork, maps, discussion questions, and a list of additional resources; accompanied by an electronic version of the book on CD
A sequential set of posters of documents and illustrations
Ten portrait placards of key individuals
A timeline
Historians on the Record: Lectures by eminent historians (DVD)
Music and dramatic readings of letters (CD)
Treasures of American History: Documents Presented in Honor of New Citizens of the United States booklet
Lead Scholar
Donna Gabaccia, Professor of History and Director, Immigration History Research Center, University of Minnesota
Advising Scholars
Erika Lee, Director of Asian American Studies and Professor of History and Asian American Studies, University of Minnesota
Thomas Dublin, State University of New York Distinguished Professor, State University of New York, Binghamton
Vicki L. Ruiz, Dean of Humanities and Professor of History, University of California, Irvine
Joe W. Trotter, Giant Eagle Professor of History and Social Justice and Department Head, Carnegie Mellon University
About the History in a Box Series
Freedom to Move is the eighth in the History in a Box series published by the Gilder Lehrman Institute of American History. The series began with The Founding Era and now includes The Civil War, Alexander Hamilton, Abraham Lincoln, Slavery and Abolition, The American West, and American History: An Introduction, with several more in production. Our aim is to produce a comprehensive series of resource boxes that will address major eras and topics in American history, and provide unique materials for teachers at every level from elementary through middle and high school.
Other Publications
The History in a Box series is just one in an array of publications and programs that Gilder Lehrman offers in pursuit of its mission to serve students and teachers of American history across the country. The Institute has programs in all fifty states, ranging from traveling exhibitions, teacher institutes, Saturday Academies, and our network of Affiliate Schools, to Teacher Seminars, the History Teacher of the Year Award Program, and our website, www.gilderlehrman.org.