Emancipation and Its Legacies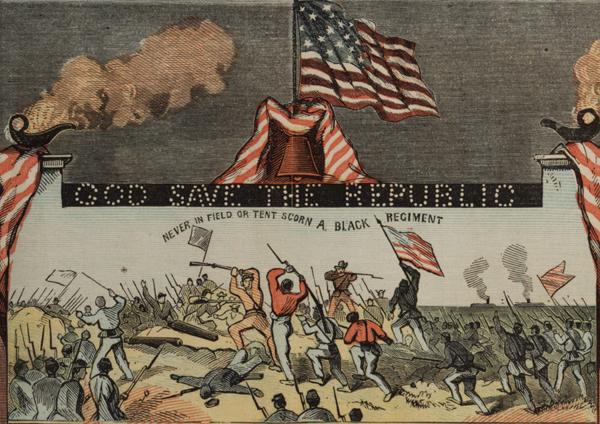 ---
The end of slavery in the United States is the most important turning point in American constitutional, political, and social history. The legacies of emancipation will be with us forever, forcing us to face who we believe we are as a people. This exhibition examines the story of Emancipation from 1850 to 1964, focusing on how, due to the persistence of African Americans, abolitionists, and politicians, the Civil War became an "abolition war"; how the Emancipation Proclamation of January 1863 and the Thirteenth, Fourteenth, and Fifteenth Amendments transformed the Constitution of the United States; and how we continue to debate the legacies of slavery and emancipation and reach for the goal of equality.
Emancipation and Its Legacies is divided into five sections: Conflicting Visions of the Future of the United States: 1850–1860; War and Fugitive Slaves: 1861–1862; Emancipation: 1863; The Process of Emancipation: 1864–1865; and The Legacy of Emancipation: Civil War to Civil Rights, 1865–1964.
This exhibition was developed by the Gilder Lehrman Institute of American History in partnership with the National Underground Railroad Freedom Center and is curated by David W. Blight, Class of 1954 Professor of History at Yale University, and Susan F. Saidenberg, The Gilder Lehrman Institute.
Supplementary Materials
Site Resource Notebook
Color brochures
The exhibition is composed of four panels. It will require 8–10 running feet. The loan period for this exhibition is four weeks.
For additional information, please email Stephanie Krom or call (646) 366-9666, ext. 17. To request Emancipation and Its Legacies, please complete our online Application Form.