Current Criteria
›› Keywords : Internment Camps
Showing results 1 – 3 of 3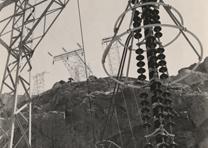 Essay
The Great Depression and World War II, far and away the worst economic calamity and the...
Glossary Term – Place
During World War II, internment camps were create to confine Japanese Americans. In February 1942, President Franklin D. Roosevelt signed Executive Order #9066, which broadly provided for the removal of "enemy aliens" from "military areas." The order allowed for the internment of more than 110,000 Japanese Americans in ten camps on the West Coast for the duration of the war.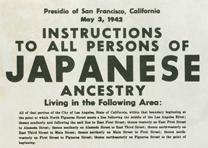 Primary Source
This WWII broadside, ditributed in Los Angeles, ordered "all persons of Japanese ancestry" to assemble for transport to detention camps.