Current Criteria
›› Coverage People : Martin Luther King
Showing results 1 – 3 of 3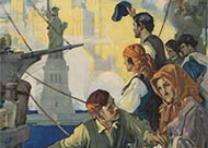 Interactive
*We've noted a few glitches in this quiz. We're updating soon.
Teaching Resource
Background
Martin Luther King Jr. Day, January 21, is celebrated by Americans each year to remember and recognize the life and work of the man. Martin Luther King Jr., however, represents far more than the contributions of a single individual. He is the symbol of a movement that included varied organizations and wide support. Understanding the broadness and diversity of the Civil Rights Movement is an important way of honoring both the man and his cause. Using the classroom as an historical laboratory, students can use primary...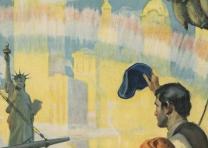 Teaching Resource
Could you pass the US citizenship test? Take these quizzes to see how well you know the American history and civics required of people taking the naturalization test. The actual test is not multiple choice, but these are the 100 questions from which each potential citizen's 10-question civics and history exam are drawn.