Current Criteria
›› Coverage Events : Dawes Act
Showing results 1 – 3 of 3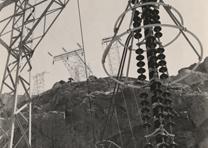 Essay
The Great Depression and World War II, far and away the worst economic calamity and the...
Glossary Term – Event
The Dawes Act, also known as the General Allotment Act, allowed Indian reservation land to be broken up into small allotments for sale to individual American Indians. The purpose of the act was to encourage Indians to become farmers, but the plots were too small to support families or to raise livestock.
Glossary Term – Event
John Collier persuaded Congress to pass the Indian Reorganization Act, which terminated the allotment program of the Dawes Severalty Act of 1887; provided funds for tribes to purchase new land; offered government recognition of tribal constitutions; and repealed prohibitions on Native American languages and customs. Later the same year, federal grants were provided to local school districts, hospitals, and social welfare agencies to assist American Indians.